10 Sep 2021
1:00 pm - 2:00 pm ET (UTC-4)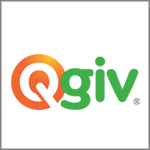 Back to the Future! Trends and Predictions in Peer-to-Peer Fundraising
If the COVID-19 pandemic proved anything, it's that fundraisers are creative and versatile. Last year, nonprofits took the peer-to-peer fundraising style and ran with it—and we're not looking back.
The future of peer-to-peer fundraising is varied and bright. Attend this session if you'd like to learn:
– How nonprofits are using peer-to-peer tools to recruit supporters and build communities, even when they can't meet in person
– Different event styles and formats that work both virtually and in person
– How your peers are adapting their peer-to-peer events to meet their community's changing needs
– Unconventional and inspiring ways to use a peer-to-peer platform to sell merchandise, host virtual food and supply drives, and more
You'll see tons of examples of creative events that will surprise and inspire you. Come learn about what the future holds for this exciting (and versatile!) fundraising style.